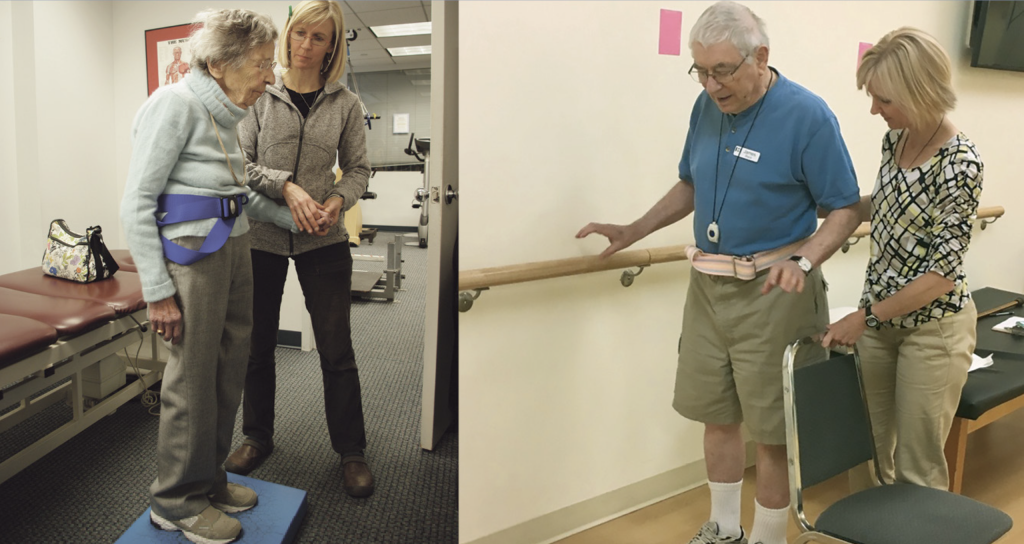 As therapists, we're facing heightened demands to work effectively with older adults in increasingly shorter amounts of time. We are constantly being asked to up our game.
The good news is that a great deal of new, clinically-applicable research has been published in the past few years. The bad news is that this abundance of research can actually make it more difficult to sift through to get to the information that we need most.
In this course, Linda McAllister pares down the research to the most clinically applicable nuggets that can produce the best patient results. But the true brilliance of this course is in its commitment not just to teaching new content, but to skill development.
Over 50% of the course is devoted to practicing the techniques presented.
Tests and interventions are too often overused because we know them so well and we're comfortable using them. Incorporating new knowledge, assessments and protocols into our busy practice is difficult. This course puts new tools and protocols at your fingertips, so you're comfortable implementing them right away.
Linda presents up-to-date research findings, discusses them briefly, and then asks the group to practice, get feedback and practice some more until participants become proficient and feel confident.
Lab time focuses on using new evaluation tools and treatment protocols that address 7 major diagnostic conditions commonly encountered in the older population. You will learn how to address these conditions effectively at multiple levels of function:
Deconditioning and generalized weakness
Stroke
Parkinson's disease
Peripheral neuropathy
Hip fracture
Balance and fall risk
Multiple orthopedic conditions such as advanced osteoarthritis and thoracic kyphosis
A section of the course is devoted to each diagnostic condition and each of these sections includes assessments that are supported by rigorous research, are easily and quickly administered, and provide specific data that help us determine treatment plans and monitor progress. Examinations are definitely addressed, but the focus of this course is primarily on interventions that have proven to be highly effective when used with older adults.
You'll take home over 50 new evidence based treatment protocols for older adults that you can use immediately to get great results.
Protocols that can be individualized, one-repetition maximum strength testing, effective exercise dosing, functional measures, and comorbidities will be discussed. The comprehensive manual includes summaries of recently published intervention protocols for clinical use as well as functional tools and references.
The surge of aging baby boomers gives us a rich opportunity as they enter our clinics in unprecedented numbers. Join Linda McAllister to update your knowledge, skills and confidence in treating this population. Walk away with a toolbox full of research supported evaluation tools and intervention protocols and the ability to implement these innovations with confidence.
What Will This Course Give Me?
New Intervention Techniques. You'll take home over 50 new research based treatment protocols that you can use immediately to get great results with older adult patients.
Application skills. You'll develop the skills needed to apply new, research supported evaluation and intervention techniques in your practice right away. Over 50% of the course is devoted to practicing the techniques presented.
Patient motivation skills. Learn about Motivational Interviewing and how it can increase your patients' participation in the treatment plan.
What Participants Are Saying . . .
"Awesome speaker – really enjoyed the audience participation of multiple brief activities. Kept me fully engaged!"
"100% beneficial on all fronts. A wonderful course with technical/applicable information to use in my setting."
"Linda was excellent, kept the class moving. I've never taken a class where everyone was so engaged. She made two 10-hour days fun and engaging."
"Truly enjoyed the abundance of knowledge and experience."