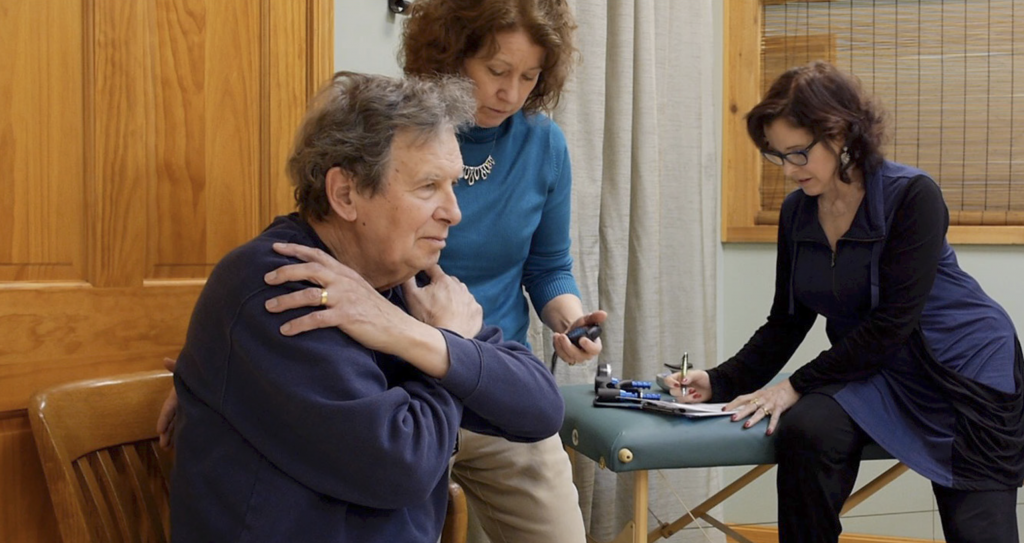 An article published in October 2016 in the American Heart Association journal Circulation set off a media frenzy because it proposed making cardiovascular fitness (CFR) the 6th vital sign. The evidence presented was compelling and recognizing physical fitness as a vital sign would be a huge step in the right direction. However, the definition of physical fitness needs to be expanded beyond cardiovascular health to include all aspects of fitness that affect optimal aging: posture, flexibility, gait and balance, endurance, and strength. This is where certified Functional Standards for Optimal Aging Experts (FSOAE) will be able to demonstrate a valuable role in wellness as well as rehabilitation.
The FSOAE certification is based on the The Adult Functional Independence Test (AFIT), which comprises 15 functional assessments used to measure the key components of optimal aging for middle age and older adults. Physical and occupational therapists who embrace the concept that functional assessment and treatment is their domain and who wish to become experts in AFIT are encouraged to take this course and become certified (FSOAE).
This course provides thorough training in executing the AFIT with a variety of clients. In addition, there is little point to assessing and prescribing perfect exercises plans if patient/client compliance is low. Therefore, course participants will learn techniques to motivate patients/clients to engage in exercise programs tailored to their individual needs. Course participants will also receive printable exercise prescription forms.
All AFIT measures are research-based and most provide predictive analytics – the scores that indicate risk. Participants learn the evidence supporting each measure, how to correctly perform each assessment and how to explain the implications to their patients/ clients. Evidence based exercises will be provided as suggested resources for the problems identified. Course participants will observe case studies, which include counseling patients with regard to the appropriate course of action. Information on marketing this tool to physicians, health agencies, and the community is provided and practical, how-to handouts are included that the course participants can download and use immediately. To earn their FSOAE certification, participants will demonstrate their competence by means of a motivational planning assignment, a written exam and a practical exam.
The AFIT (Adult Functional Independence Test) for Optimal Aging, a 5-hour video course by Dr. Carole Lewis available at Great Seminars Online, is recommended but not required prior to taking the FSOAE course. Participants who successfully complete the SOAE certification course will be able to use the designation FSOAE.
What Participants Are Saying . . .
---
For Mail/Email/Fax registrations, click here or call us at 877-794-7328.
Note: We cannot take online registrations beginning on the Monday of the week of the seminar. Instead, please call our office at (877) 794-7328 to register so we can ensure there will be a handout at the course for you.
---