Certification is designed to offer a series of courses, which culminate in a comprehensive examination consisting of written, oral and practical testing to define competency in geriatric rehabilitation.Certification is a four-day process, consisting of a review, and collegial exchange which provides the opportunity for both reviewing and updating the contents of the courses leading to certification. The third day, the written exam is taken followed by the oral exam. The last day is the practical examination with real patients to complete the process. The standard sought is one of excellence, safe application of advanced clinical skills and culmination of all pertinent information and the ability to analyze and plan in the most current and critical fashion to advance healthcare for the geriatric population.The Geriatric Training Certification is usually held in January of odd years. Please contact the GREAT Seminars office at 877 794 7328 to inquire about the actual GTC dates. Once a potential applicant has completed at least 5 of the required 8 GREAT Seminars & Books courses, you should contact us regarding your intent to participate in the GTC and for further instructions. We will need your name and a list of courses you have taken at least 6 months prior to the scheduled dates of the GTC.
---
The Howard Pai Award
In addition to its main effect,
Cialis
helps treat the benign prostatic hypertrophy (BPH) which in my 65 is very useful. Side effects of Cialis are rare and include increased blood pressure, a small pain in the eyes. These effects occur not often and are very tolerant.
The Howard Pai Award was created to honor Howard Chia-Ho Pai, an extraordinary physical therapist. It is bestowed on a therapist sitting for the Geriatric Training Certificate (GTC). The funds are raised by donations from Great Seminars and Books seminar participants and matched by Dr. Lewis, so the amount varies from year to year. The honor is conferred on the GTC who has gone above and beyond, as Howard did in his lifetime. It is determined by the faculty at the GTC training and announced at the concluding celebration.
Howard Pai received his GTC in 2005.  At the ceremony, he made a short speech, during which he proclaimed that earning a GTC was one of his life's great achievements.  He had prepared and studied for months.  He was the oldest GTC to sit for the certification process and even though he felt at his age it was tough and tiring, it was worth it.  He was beloved by his fellow classmates and all the instructors for his willingness to strive for excellence, his tenacity and his kindness.
Howard worked full time as a physical therapist while earning his GTC and for many years after.  One of his patient's wrote "…I lost a good friend…He helped me so much with my husband…He was better than family…Can you imagine him coming once a week to check on my husband…Even families don't do that." Howard went out of his way to help almost everyone he met both in his classes and in his community He was tireless in his efforts to serve geriatric patients.
Several years ago Howard was diagnosed with Amyotrophic Lateral Sclerosis (Lou Gehrig's Disease).  He died November 7, 2011 at the age of 67.
The Certification
In 1992, Dr. Lewis founded the Geriatric Rehabilitation Education and Training Institute in an attempt to standardize and improve the quality of continuing education available to all rehabilitation professionals. An eclectic approach to all types of geriatric patients and diagnoses has been created through a series of courses, which allows the GREAT Institute to offer a Geriatric Training Certification (GTC). The Certification is designed for practicing physical and occupational therapists and assistants. GREAT Institute will honor all course work in which a GREAT Seminars and Books, Inc. certificate was awarded. Due to the dynamic nature of health care, the courses are constantly being updated. Courses taken prior to 2000 will not be considered for credit.
---
Therapists with current Geriatric Training Certification (GTC):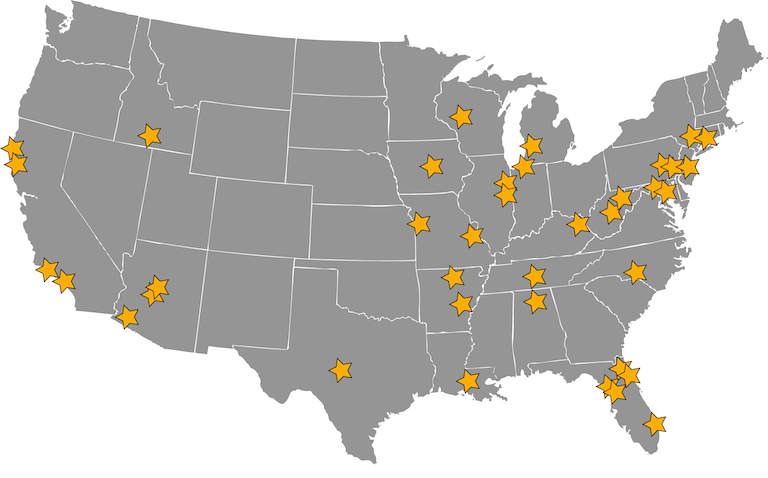 Marie Alemil b. Sebial, PT, DPT, GTC
Athens, Alabama
Fulltime Physical Therapist at Amedisys Home Health, Florence, AL
PRN Physical Therapist at Creatwood Hospital, Hunsville, AL
Transitional DPT – Shenandoah University, Winchester, Virginia
Bachelors in Physical Therapy- Velez College, Cebu City, Philippines
Wendy K. Anemaet PT, GCS, CWS, GTC, ATC
Bachelor's in Biology, Pre-Med, and Athletic Training from Mount Vernon University in Mount Vernon, Ohio.
Master's in Physical Therapy from University of Southern California
University of South Florida, Instructor
Janene Barber PT, GTC
BS in Physical Therapy from the University of Missouri
Lecturer for "Taking Balance to the Limits" for Great Seminars
Lab Assistant for "Geriatric Neurology" for Great Seminars
President of consulting company to Home Health and Long-Term Care companies, specializing in training for Balance Impairments.
Christopher J. Biland, PT, DPT, GTC, NDTC
Phoenix Arizona
Doctor of Physical Therapy from Northern Arizona University
Bachelor of Science in Molecular and Cellular Biology from University of Arizona
Director of Rehab for THEMA Health Services in Phoenix, AZ
Olga Boudreau PT, GTC
Tamarac, Florida
BS in Physical Therapy from Florida International University
Director of Rehabilitation at Allcare Medical Services
Amy L. Brensel MS PT, GTC
Clive, IA
Master of Science in Physical Therapy from Des Moines University
Bachelor of Science from Northwest Missouri State
Outpatient Physical Therapist for Mercy Clinics in Clive, IA
Kahlil A. Calvo, RPT, GTC
Chicago, IL
Bachelor of Science Physical Therapy from Riverside College, Bacolod City, Philippines
Practicing Home Health PT in Chicago, IL
Ma. Rowena Castillo PT,DPT, GTC, CEEAA
Ventura, Ca
BSPT: University of the East Ramon Magsaysay Memorial, Manila, Philippine
Transitional DPT: University of the Montana
Senior Physical Therapist Community Memorial Hospital Inpatient and Outpatient Setting
Jodie Cicco PT, DPT, GCS, GTC
Yuma, AZ
Doctor of Physical Therapy from Duquesne University, Pittsburgh, PA
Bachelor of Science in Biology and Bachelor of Science in Health Sciences from Duquense University
Physical Therapist for Southwest Rehabilitation Associates in Yuma, AZ
Jonathan Cruz, PT, GCS, GTC
Newton, NJ
BS in Physical Therapy from Fatima Medical Science Foundation, Inc, Metro Manila, Philippines
Program Manager of Enduracare at Sussex County Homestead, Newton, NJ
Member American Geriatric Society
Member Gerontological Society of America
Alisa Curry PT, DPT, GTC
BS Physical Therapy – Langston University, Langston OK
TDPT – AT Still University, Mesa AZ
Physical Therapy Clinical Coordinator – Washington Hospital Healthcare System, Fremont CA
Lecturer at Great Seminars and Books, Inc. for Total Joint Arthroplasty
Diana Dickey PT GTC
Kansas City, Missouri
BS in Physical Therapy from Washington University in St. Louis
Employed with Sports Rehabilitation and Physical Therapy Associates Inc. currently at their St. Joseph Hospital outpatient contract location.
Doug Dillon, PT, GTC
B.A. California State University Long Beach emphasis on Athletic Training.
B.S. in Physical Therapy from Langston University in Oklahoma with honors.
Who's Who International for Physical Therapy
Lecturer for "Comprehensive Strategies" for Great Seminars
Lab Assistant for Great Seminars and Richard Jackson "Pelvic Girdle"
Lead Physical Therapist for Courtyard Care Center
Outpatient Physical Therapist for Physical Rehabilitation Network (PRN)
Andrew D. Dimitro PT, GCS, OCS, GTC, CSCS
Physical Therapy degree from University of Maryland at Baltimore
Exercise Physiology degree from West Virginia University
Home Health Physical Therapist in West Virginia
Major in the United States Army Reserves
Nolan R. Dyer PT, GTC
Independence, MO
BS in Physical Therapy from Langston University, Oklahoma.
BS in Criminal Justice from Winona State University, Minnesota.
Employed with Genesis Rehabilitation Services.
Eleanor Enriquez, PT, GTC
Caldwell, NJ
BS in Physical Therapy from the De La Salle Health Sciences Institute Dasmariñas City, Cavite, Philippines
MA in Educational Administration from University of the Philippines, Diliman, Quezon City
Staff PT in Cedar Hill Health Center, NJ
John Fisher, DPT, GTC
Saint Louis, MO
Doctor of Physical Therapy from Saint Louis University
Bachelor of Science in Exercise Science from Saint Louis University Therapy Program
Director for RehabCare at Bria of Cahokia in Cahokia, Illinois
Spencer Gonzaga, PT, DPT, GTC
Baltimore, Maryland
Transitional Doctor of Physical Therapy from MGH Institute of Health Professions
BS in Physical Therapy from University of Santo Tomas
Physical Therapist at Levindale Hebrew Geriatric Center and Hospital
Debra Gray, PT, DPT, M Ed, GTC, CEEAA, CAPS
Jacksonville, FL
Bachelor of Science in Physical Therapy, Wayne State University
Master of Education – Professional Development, University of Wisconsin
Doctor of Physical Therapy – Simmons College
Manager, Flex DPT Programs, University of St Augustine
Owner, Gray Therapy, Education, and Consulting, LLC
Jim Gubernik, PTA, GTC
Los Angeles, CA
Associate Degree in Physical Therapy, Professional Skill Institute, Santa Barbara, CA
Doctor of Medicine, State Medical Academy, St. Petersburg, Russia
PTA at Sharon Care Rehabilitation Center, Hallmark Rehabilitation Inc., Los Angeles, CA
Blair W, Johnson, MSPT, BSN,PT, RN, ATC, FAAOMPT, CEEAA, CEAS, GTC, GCS
Granger, IN
Masters of Science in Physical Therapy from University of Southern California
Bachelors of Science in Nursing from University of Hawaii
Outpatient Physical Therapist for Memorial Hospital of South Bend (IN)
Paula Johnson PT, GTC, MBA
Director of Clinical Education
Doctor of Physical Therapy Program
Messiah College
717-766-2166 x3213
pjohnson@messiah.edu
Danielle Keyser, MS, LOTR, GTC
Lafayette, Louisiana
BS in Psychology from Louisiana State University
Master of Science in Occupational Therapy from the University of Alabama at Birmingham
Director of Education and Occupational Therapist at The Therapy Center
Karey Ledbetter, PT, DPT, GTC, GCS
Jacksonville, FL
BS in Physical Therapy from Bradley University
DPT from Boston University
Program Manager for the Physical Therapist Assistant Program at Florida Community College at Jacksonville
PRN Physical Therapist for Taylor Care Center, Jacksonville FL
Dana Logan, MS, PT, GTC
Washington DC
Master of Science in Physical Therapy, Washington University in St. Louis
Bachelors of Science in Exercise Physiology, Miami University
Outpatient orthopedic physical therapist in Washington, DC
Lab assistant, GREAT Seminars and Books
Marie C. Martin, PT, GTC
Charlottesville, VA
Bachelor of Science Physical Therapy from McGill University
Physical Therapist at Continuum Home Health Care
Linda McAllister, PT, DPT, GCS, GTC, CEEAA, CEAGN
BS in Physical Therapy, Northwestern University, Chicago IL
BA in Sociology, North Park University, Chicago, IL
Physical Therapist at Life Care Center of Kirkland, Kirkland, WA
Barbara Miller-Howard, PT, GTC
Ashland, KY
Bachelor's in Biology; Siena Heights University, Adrian, Michigan
Bachelor's in Physical Therapy; Ohio University, Athens, Ohio
NDT Certified
Senior Physical Therapist, Inpatient Rehabilitation at Kings Daughters' Medical Center, Ashland, Kentucky
Michelle E. Moffa-Trotter PT, GCS, GTC, CWT
Honor's Scholar Graduate from the School of Physical Therapy at University of Connecticut
A&T Rehabilitation Solutions
J. Kele Murdin MPT, GCS, GTC, CEEAA, FOSAE
Masters in Physical Therapy from Wichita State University
Lecturer for "Functional Standards for Optimal Aging Expert Certification"
Clinical Knowledge Broker for Infinity Rehab, working to put evidence into practice.
Rock M. Olofernes, MATSPED, OTR/L, GTC
Edison, New Jersey
Masters in Teaching Special Education, Southwestern University, Cebu Philippines
Bachelor of Science in Occupational Therapy, Cebu Doctors University, Cebu Philippines
Sub-acute SNF contract OT in NJ and NY
Paul Rivera, PT, MBA, GTC, GCS
Hendersonville, TN
Bachelor of Science in Physical Therapy, University of Santo Tomas, Manila, Philippines
Master of Business Administration (Healthcare Economics), Tennessee State University, Nashville, TN
Employed at SunCrest Home Health, Madison, TN (parent company Almost Family)
Certificate for OASIS Specialist – Clinical (2010-2013)
Deborra L. Rodgers, PT, GCS, GTC, CEEAA
Fort Walton Beach, Florida
Bachelor of Science Physical Therapy from the University of Kansas
Home Health Physical Therapist Kindred At Home
Lecturer for Great Seminars & Books "Home Health – A Specialty of Its Own"
Suzanne Rodriguez, PT, DPT, MS, GCS, GTC
Naugatuck, CT
Transitional Doctor of Physical Therapy from Temple University
MS in Geriatric Health and Wellness from Sacred Heart University
MS in Physical Therapy from Sacred Heart University
BS in Psychology from Sacred Heart University
Physical Therapist in Home Based Outpatient at Access Rehab Centers
Adjunct Professor at Sacred Heart University
Susan Sentell PT, GTC
BS in Physical Therapy from the Medical University of South Carolina
Director of Rehabilitation for Tryon Estates, an ACTS Retirement Community in Columbus, NC.
Sandy Shelton PT, GTC
BS in Physical Therapy from The University of Tennessee Center for Health Sciences, Memphis TN
Employed at Vanderbilt Medical Center, Nashville, TN as Senior Physical Therapist III on Acute Care Orthopedic Unit
Shawn Shermer PT, GTC
Frederick, MD
B.S. in Physical Therapy from University of Hartford
Staff PT at Glade Valley Nursing and Rehab Center
Jo Siebert, PTA, GTC
Violet Hill, Arkansas
A.A. General Education (Magna Cum Laude), Ozarka College
A.A.S. Physical Therapy Assistant (Magna Cum Laude), Ozarka College
A.A.S. Health Information Management (Transcription option – Magna Cum Laude), Ozarka College
Former Laboratory Assistant Ozarka College and Lyon College (Biology, Chemistry, Microbiology)
Former Teaching Assistant (Anatomy & Physiology), Ozarka College
Geriatric Care Management (grad-level) certification pending at University of Florida
Member Advocates for the Elderly, Phi Theta Kappa Honor Society
Director of Rehabilitation for Paragon Rehabilitation (Nashville, TN) at Good Samaritan Village – Mountain Home, Arkansas
ShaLynn Smith MS, MPT, GTC
Kerrville, TX
BA in Psychology from The University of Texas San Antonio
MS in Instructional Systems Design from Florida State University
Master of Physical Therapy from Chapman University, California
Lab Assistant for GREAT seminars
Owner and Director of Wellness Works
Jason M. Sumsion, MSPT, GTC
Twin Falls, Idaho
Bachelor Of Science Degree in Physical Education as Pre-PT major at Brigham Young University Provo, UT
Master of Science in Physical Therapy Degree from University of Alabama at Birmingham Birmingham, AL
Lead Physical Therapist for Horizon Home Health & Hospice in Southern Idaho's Magic Valley
Lab assistant for Great Seminars and Books
Howard Pai Outstanding GTC Scholar
Mark Traffas PT, GTC
BS in Physical Therapy from Saint Louis University
Director of Rehabilitation at Cedar Crest Nursing and Rehab Center in Sunnyvale, CA
Susan J. Uhlenbrauck, PT, GTC
Rice Lake, Wisconsin
BS in Physical Therapy from the University of Wisconsin- LaCrosse
PT for Marshfield Medical Center-Rice Lake/Lakeview Medical Center Home Health Care and Hospice
Guest Presenter for University of Wisconsin- Madison WARM medical students
Lilian A. Velasco, PT, GTC
Baltimore, MD
B.S. Physical Therapy from De La Salle University Health Sciences Institute, Cavite, Philippines
Physical Therapist at Visiting Nurses Home Health of Maryland
Peter Vander Weide PT, GTC
Battle Creek, MI
BS Health Science in Physical Therapy from Grand Valley State University 1990
Employed full time at Muscle and Spine Rehabilitation Center–outpatient private practice and part time at Integrity Rehab–SNF.
Catherine Wood, PTA, GTC
Pine Bluff, AR
Associate degree in Physical Therapy, Waco, TX
Staff PTA in Acute Rehab in Pine Bluff, AR. Contract PTA with home health and outpatient therapy. Lab assistant with Great Seminars
Susan Zaharek Laub MSPT, GTC
White Plains, NY
B.S. in Health Studies Boston University
M.S. Physical Therapy Boston University
Staff PT at Jewish Home and Hospital LifeCare System-Sarah Neuman Long Term Care
Lab Assistant for GREAT Seminars